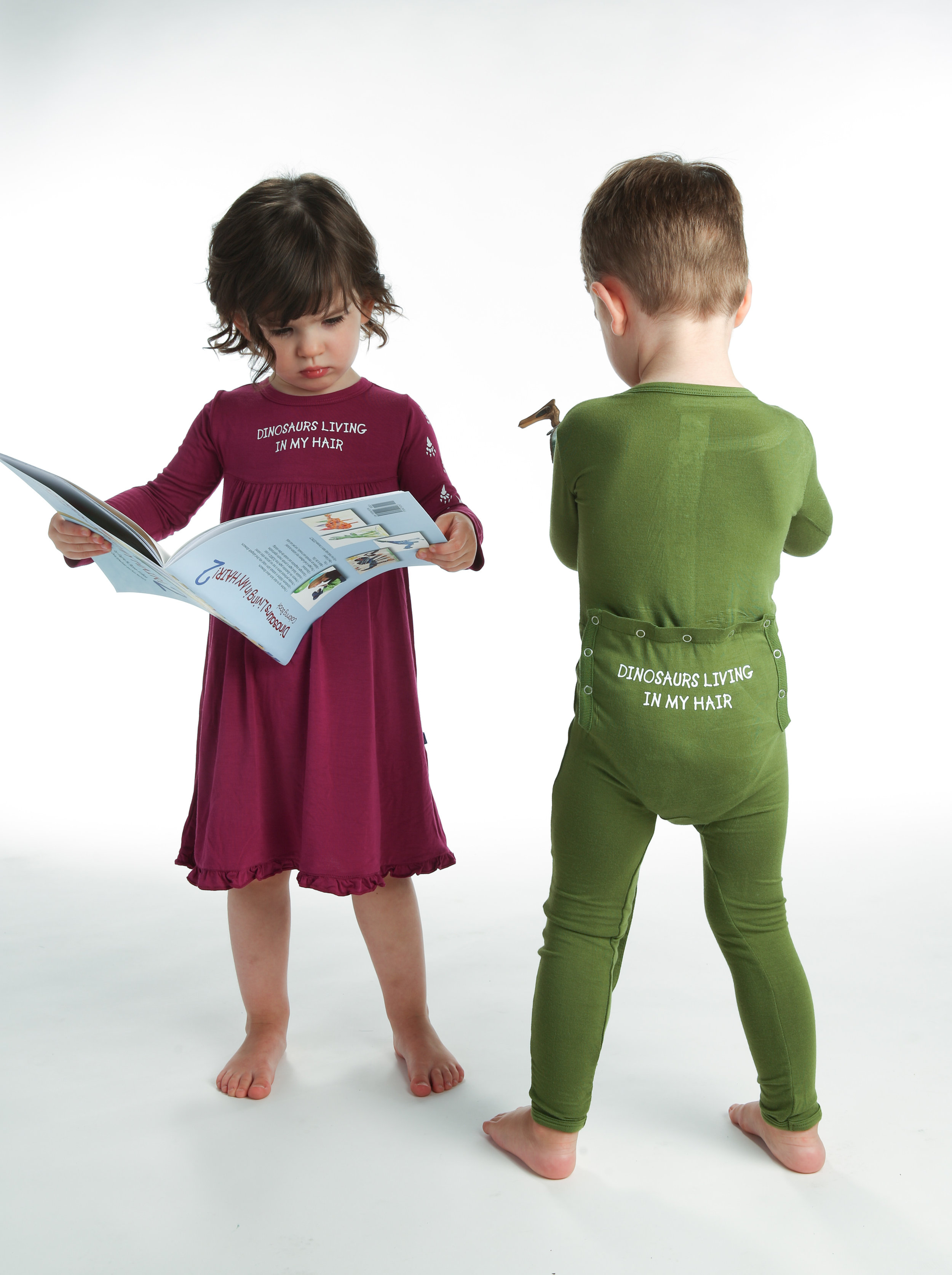 Shop
BASIC COVERALL W/SNAPS - AVAILABLE IN TWO COLORS
Basic Coveralls with snaps. AVAILABLE IN TWILIGHT (BLUE) AND MOSS (GREEN).
Dinosaur tracks run up the side of the front and the rear flap (which has snaps) and says, Dinosaurs Living in My Hair!
Made of 95% Viscose from Bamboo, 5% Spandex
Great for bedtime . . . great for out-and-about!

Not treated with flame retardant.
Diaper checks are a breeze thanks to our swell back flap that snaps open for easy diaper access.